Graystone is committed to providing unsurpassed quality in training, riding lessons, general care, sales, and showing. We have a staff that is dedicated to providing a safe and enjoyable educational environment in which riders of all abilities and levels will excel.
Adam Gray
Trainer
Adam Gray began his riding career at the age of seven. He trained with various trainers in his hometown of Rochester, New York. He competed in everything from the Children's Hunters to the Pre-Green Hunters to the Amateur Jumpers, earning multiple championships and reserve championships.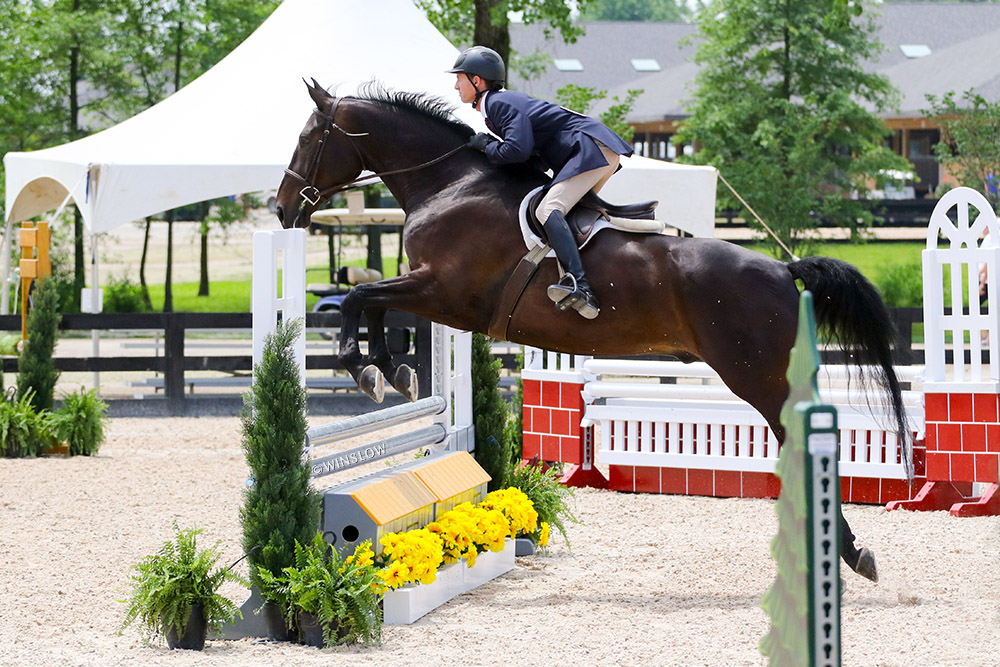 In 1998 Adam became a professional member of the O.P.H.A. and USEF. During his 30 year riding career he has had many accomplishments.
In 1996 and 1998 he represented Lake Erie College in the I.H.S.A. (Intercollegiate Horse Show Association) National Champion competitions where he helped his team earn 5th place in the nation. While at Lake Erie College, Adam earned his Bachelor of Science degree in Equine Studies. Throughout his I.H.S.A. career he was President of the team for 3 years and Champion High Point Rider for many shows.
In 1997 Adam and his horse, A Shot In The Dark, became the O.P.H.A.'s Amateur Jumper Reserve Champion. In 1999 he became the Director of the Lesson Program and Resident Trainer at a large show barn in the Cleveland area. Many of his students went on to earn O.P.H.A. and National Year-End Championships and awards. There, he taught over 150 students per week and attended countless horse shows, both locally and out of state in Pennsylvania, Michigan, Kentucky, and Florida.
In 2001 it was time to move on and go out on his own. With pride, he introduced Graystone to the hunter/jumper community. Since the opening of Graystone he had brought many horses and riders through the ranks and has produced many competitive horses and riders. He has gentle and patient techniques and trains everything from Modified Jumpers to Pre-Green Hunters to Short Stirrup ponies to Baby/Very Green Hunters. From 2003 to 2017 Adam and his clients have enjoyed much success in the show ring on the "A" circuit and have earned many O.P.H.A and W.Pa.P.H.A. year-end awards, along with USHJA Zone Awards and American Hanoverian Society Awards.